Every chapter is the beginning of something new.
Something old stops to exist while something new starts to evolve – for the better? You don't know.
The change coming with a new chapter can have a tremendous impact on you, organizations, or even entire nations. And if the change is affecting you, you will have to face it, you can't run from it. This is especially true when looking around and realizing what's happening right now.
The year 2020 is not only the beginning of a new decade but a starting point for big changes to come. We now stand still and have the time to contemplate – what will there be? With our upcoming TEDxEhrenfeld, we want to dig deeper and explore this question: What will the new age bring for you, me, and us?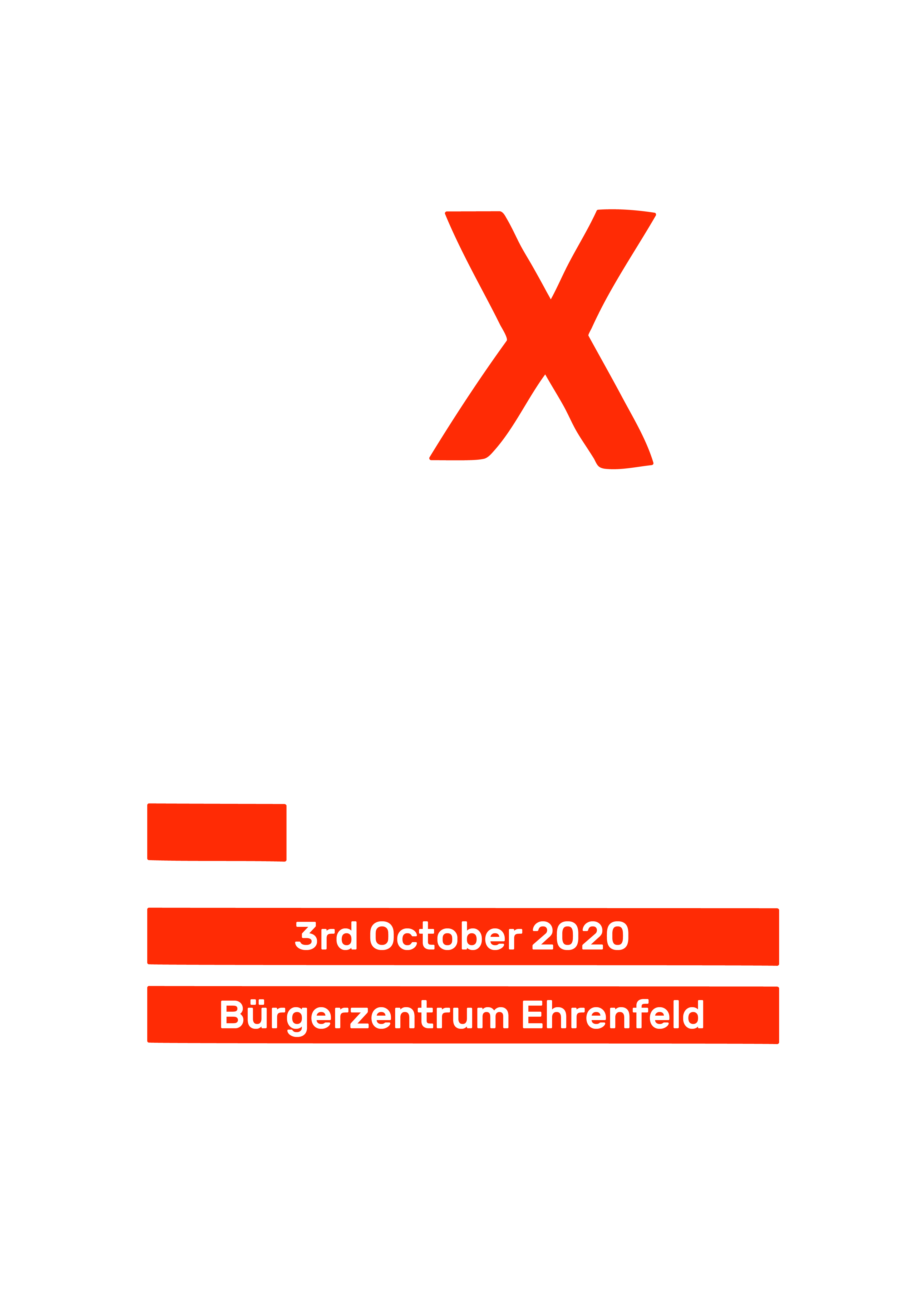 We need to forget about creative genius.
Here's why
Melanie Raabe
Bestselling author and podcaster
The next chapter in neurotech –
A turning point in treating brain disorders
Prof. Dr. med. Surjo R. Soekadar
Medical doctor in clinical neurotechnology
and university lecturer at Charité Berlin
Value-driven education –
Key to the future of humanity
Prof. Dr. Obiora Ike
Professor for Ethics at Godfrey Okoye University (Nigeria)
and Executive Director of Globethics Geneva
Will repairs be the next big thing
in fashion?
Dr. Monika Hauck
Founder of CHANGE ROOM, Lecture and
Sustainable Innovation Researcher at WHU
Grounded thinking – The smartest approach for
better decisions in a complex world
Stephan Grabmeier
Speaker, consultant and author
Does the world need to be a better place?
Marcela Scarpellini
Environmental Lawyer
Inga Hanka
Blogger and podcaster